Experience the beauty of the Gold Coast's waterways like never before - join us for a journey you'll never forget.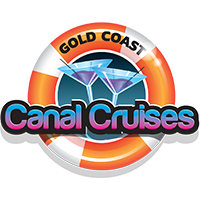 Locally Owned & Operated Cruise Specialists
At Gold Coast Canal Cruises, you'll receive personalised service that's difficult to find anywhere else. Our range of cruise options can be custom tailored to suit all kinds of budgets and group requirements.
Our cruises will take you through some of the most prestigious and expensive areas in Australia. Feast your eyes on the multi-million dollar homes of the rich and famous and admire the sophisticated architecture of waterfront apartments, villas and mansions.
We'll explore the scenic beauty of the Sovereign Islands, Ephraim Island, South Stradbroke Island, Wave Break Island, Sanctuary Cove, Mariner's Cove and Cronin Island.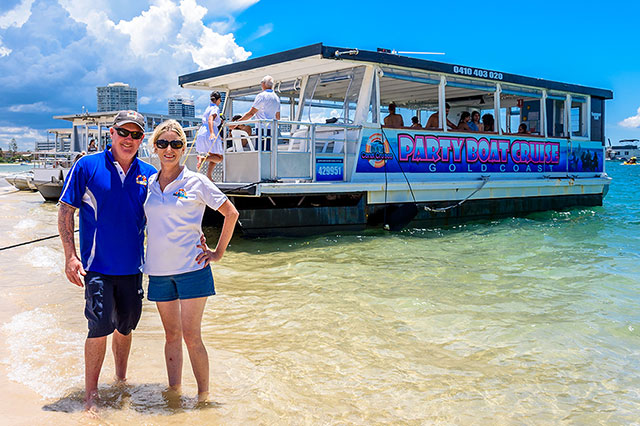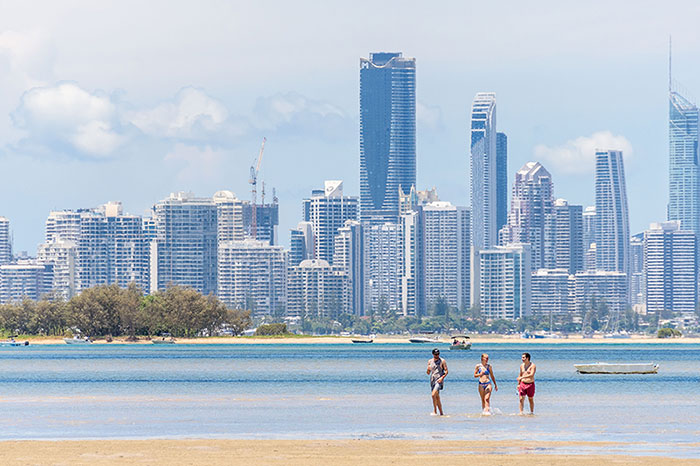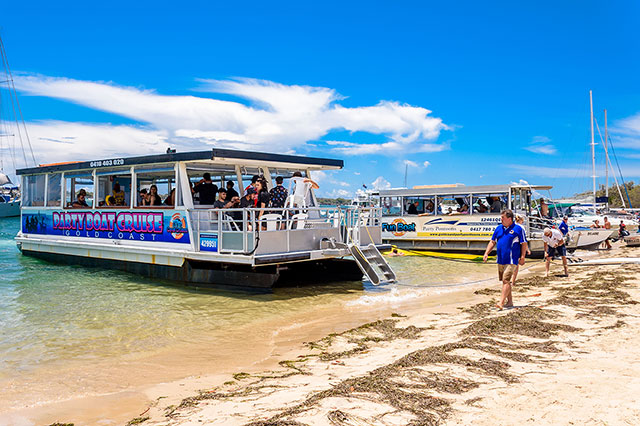 Discovery Fishing Charters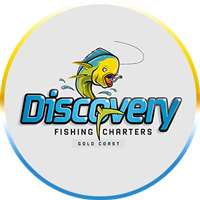 Discovery Fishing Charters
At Discovery Fishing Charters, we organise Gold Coast fishing charters for families, corporate groups, buck's parties and more. Glide along Queensland's coast, taking in the breathtaking sight of our pristine waterways and diverse marine life.
We supply fishing rods, bait, reels, tackle, sunscreen, snacks and bottled water. So just sit back, unwind and enjoy. Our team will clean and fillet your fish after you reel it in.
Fishing at great depths has never been simpler and because of this, everyone enjoys the tours at Discovery Fishing Charters, both novice and expert anglers alike.
We handle everything for you at Discovery Fishing Charters. Our helpful deckhands and skippers will show you the ropes for the best fishing methods to land a big one!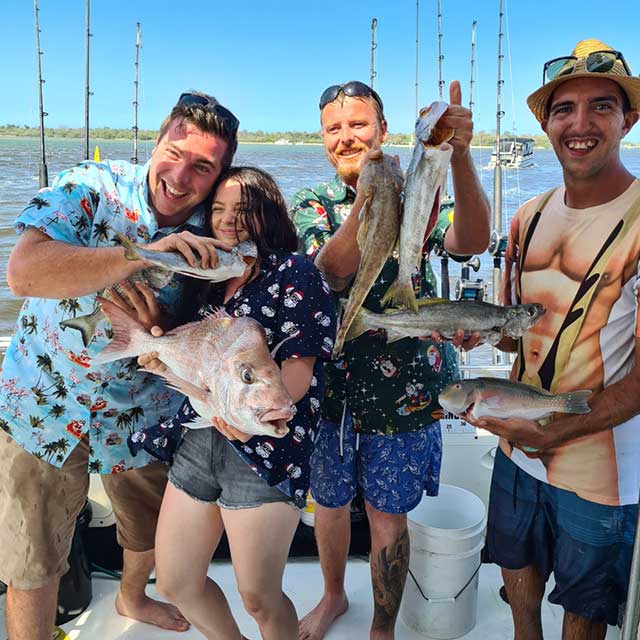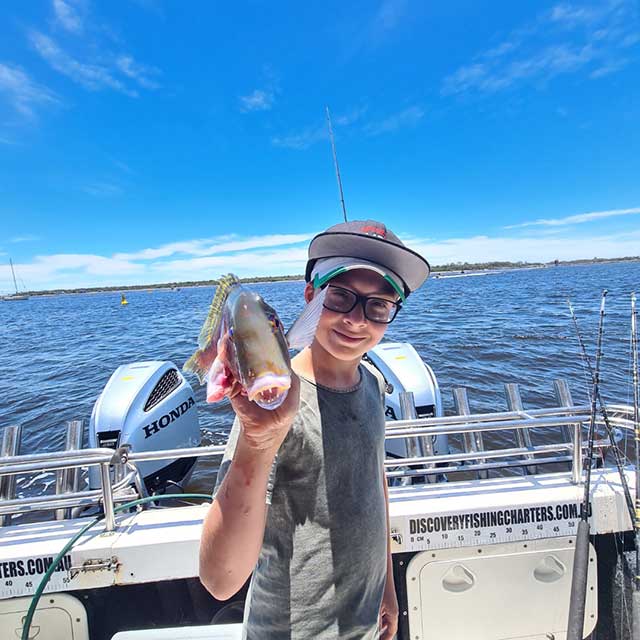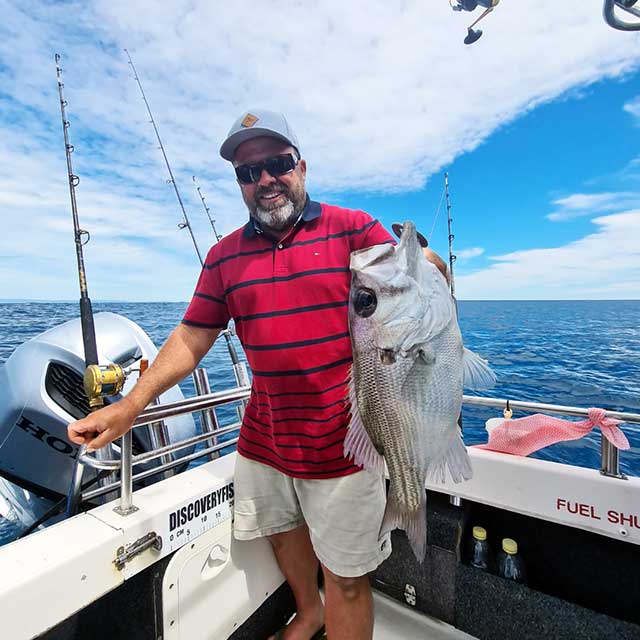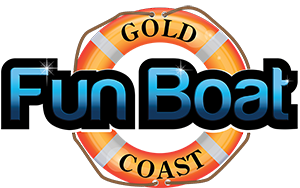 The Fun Boat was designed and created for those of you who want to be very spoilt. The skipper will drive and anchor you and your 20 friends anywhere you desire, all you need to do is grab a drink, take a seat, enjoy the view.
The Fun Boat carries 20 people in comfort and motors along with a combined 160hp. With a rear trampoline to launch yourself into the water and a complimentary stand-up paddle board for even more fun.
The Fun Boat is suitable for charter for clubs, schools, corporate events and private parties.  Purpose built to be the ultimate and most versatile small charter vessel available on the Gold Coast. You can relax and enjoy the natural beauty of the Gold Coast's Broadwater or visit Tipplers and Jumpinpin Bar.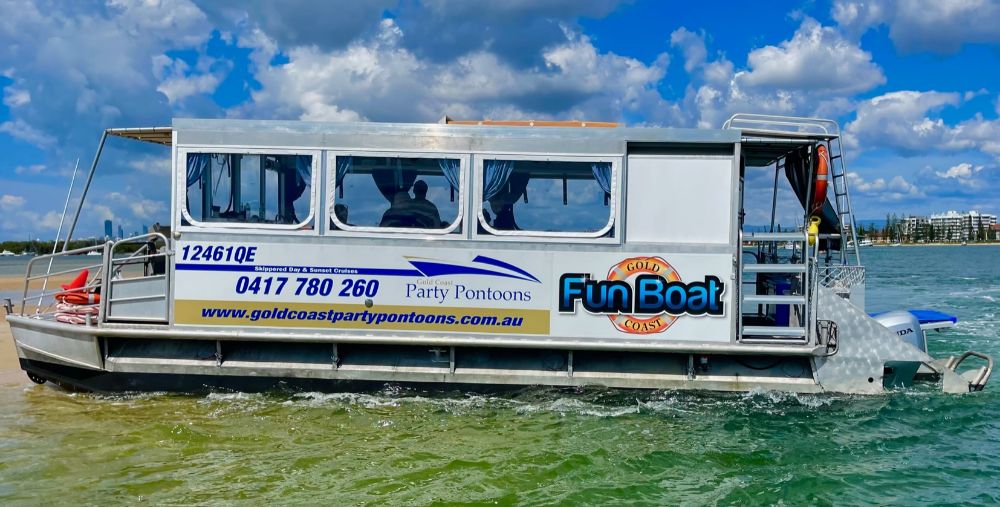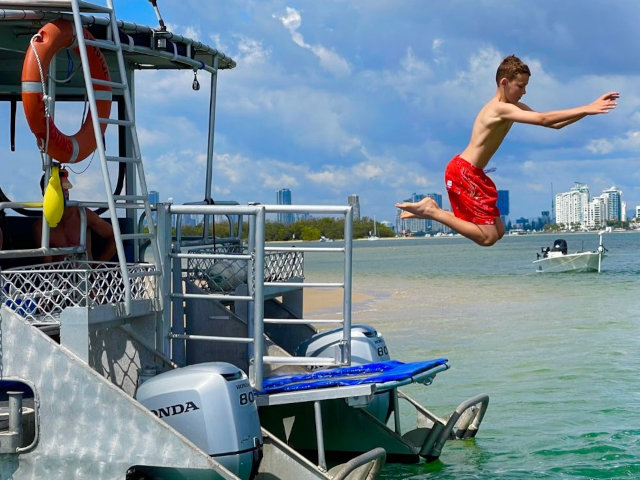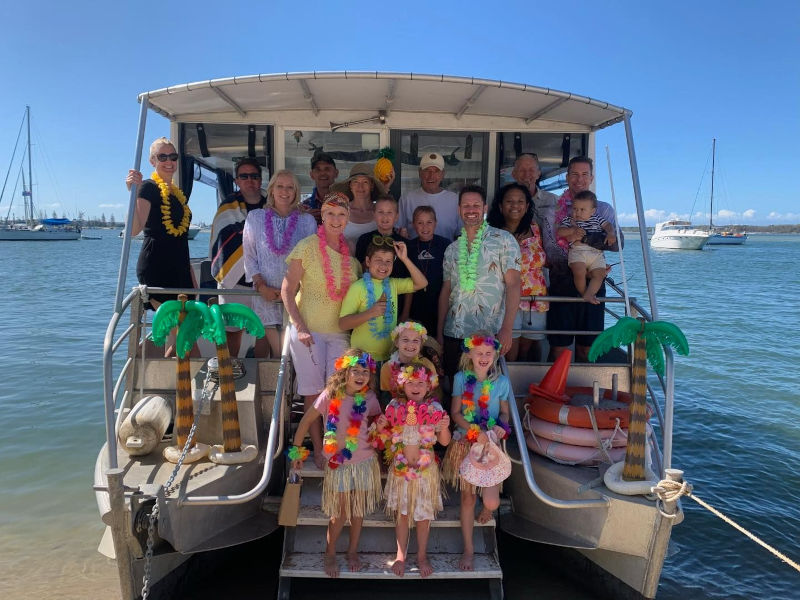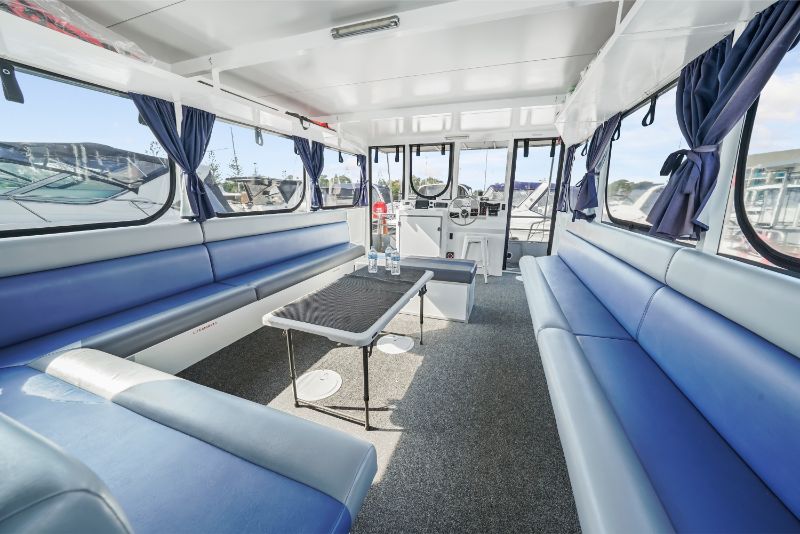 The ultimate
cruise charter